National Chip Your Pet Month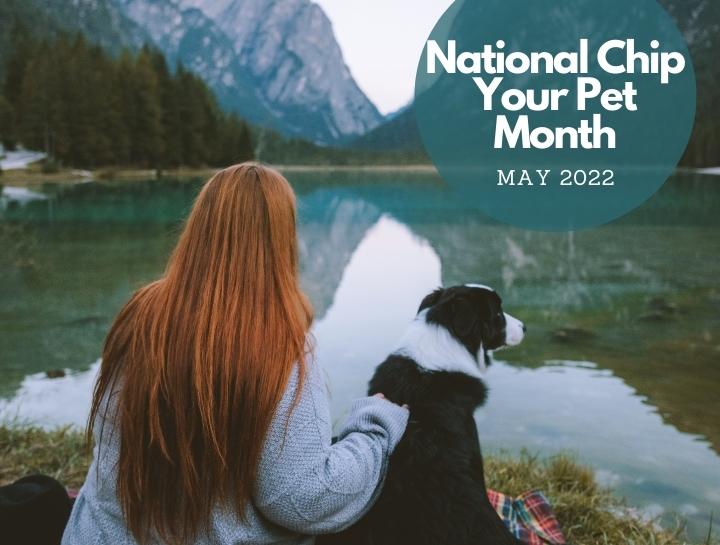 May 4, 2022
Let's Talk About the Importance of Microchipping
If you've ever thought about getting your pet microchipped, now is a great time to schedule that appointment. May marks National Chip Your Pet Month which serves as an important reminder to microchip your furry friend if you haven't.
Why Microchip?
Even if your pet normally wears a collar with an ID tag, it's not impossible for them to fall off, break, or be taken off if a pet gets loose or gets lost. When this happens, they're stuck with no identification. Microchips are implanted beneath the skin and give pets a permanent ID number. So, as long as your registration information is up to date, whoever scans your pet's microchip will be able to call the microchip manufacturer, provide them with your pet's ID number, and then get in touch with you.
Microchips also serve as proof of ownership, so if your pet gets picked up by a good Samaritan who mistakes them for a stray, you'll have far fewer issues getting them back if they've already been microchipped. In fact, a study of over 7,000 shelter animals found that dogs with microchips were returned to their owners 52.2% of the time, and cats with microchips were returned to their owners 38.5% of the time compared to their unmicrochipped counterparts at 21.9% and 1.8%.
How Does the Microchipping Process Work? Will It Hurt?
Microchipping is a relatively painless process. It doesn't require anesthesia and most pets take it well with a little bit of encouragement and a few treats. The microchip itself is no larger than a small grain of rice, and it's inserted through a syringe that's just a smidge bigger than what you'd expect from a routine injection. Microchips are typically placed between the shoulder blades, although migration over time is normal. They can be administered to both cats and dogs. Once the microchip is placed, you'll have to register your pet's microchip number on the manufacturer's website, update your contact information, and voila! You're done.
I Think I Want to Get My Pet Microchipped - Now What?
Fantastic! We're glad that you've decided to take some extra steps to protect your pet and make sure you two get reunited in the event you get separated.
If you have any questions before making your appointment, contact us via phone or use our online form. To schedule an appointment, call us at (401) 725-7387.