We are thrilled to announce that our renovations are complete!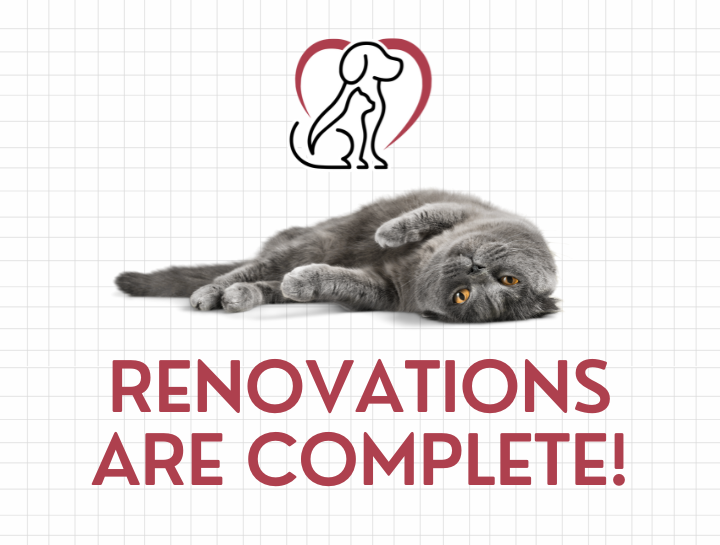 October 26, 2022
We began the renovation process in June of 2022 with the goal of creating a better workflow that would allow us to see more patients. Renovations included fresh paint, new flooring, a relocated and renovated reception area, an expanded pharmacy, and a new exam room. All exam rooms were upgraded to include new computers and exam tables. The treatment area was updated with state-of-the-art lighting and a new table for procedures.

Lincoln Animal Hospital has gone through many changes since opening in 1989 but our core mission remains the same: to provide our patients with the highest quality of care possible. The newly renovated space better supports our ability to offer this high standard of care!
Thank you for your patience and understanding throughout this process. We can't wait to see you and your pets in our updated space!
Call (401) 725-7387 with any questions or to schedule an appointment.